Preview 9-1-1 Emergency Communications As A Career
Training Academy for 9-1-1 Telecommunicators
Watch Promo
WELCOME! This full CTE program for 9-1-1 career education follows the 9-1-1 Emergency Communications Manual and 9-1-1 Academy curriculum. The 9-1-1 Academy was created in a college setting through a DACUM (Develop a Curriculum) process working with an Advisory Board of 911 education professionals. The process determined (10) Units of study.
Each of the 10 units provide our unique interactive teaching tools such as self surveys, 911 eBooks, scripted actual 911 calls, call taking and radio dispatch skillbuilding exercises. Unit quizzes lead to a final online 9-1-1 National Emergency Communications Certification (NECC) exam. The NECC was validated through a process with PTC of NY and a coalition of 9-1-1 professional educators in the US and Canada. NECC is the only 911 certification to require a skills exam proctored by the instructor.
A skills lab component is included in this course whereby students work with a phone and radio simulator to learn the skills of emergency call taking and radio dispatch. This course and the simulation lab go hand in hand for a full entry level training. This is the only course and certification created specifically for pre-hire career education.
This online 9-1-1 Academy course is only available to 9-1-1 Reality Simulator or 9-1-1 Desktop Academy owners. This new 'online' version of the 9-1-1 Desktop Academy is loaded onto all new simulation and desktop orders for one year no cost. Also offered for one year FREE to all 'current' owners, Subscription fee is $485 per year - after the first free year.
Included: Teacher Manual, expanded teaching tools (more hours), how to videos, and lab and classroom management tools. Teacher NECC Certification $350 fee is included in the course. Student online final certification exam is online for an online fee of $15 with 3 no cost retakes.
Your Instructor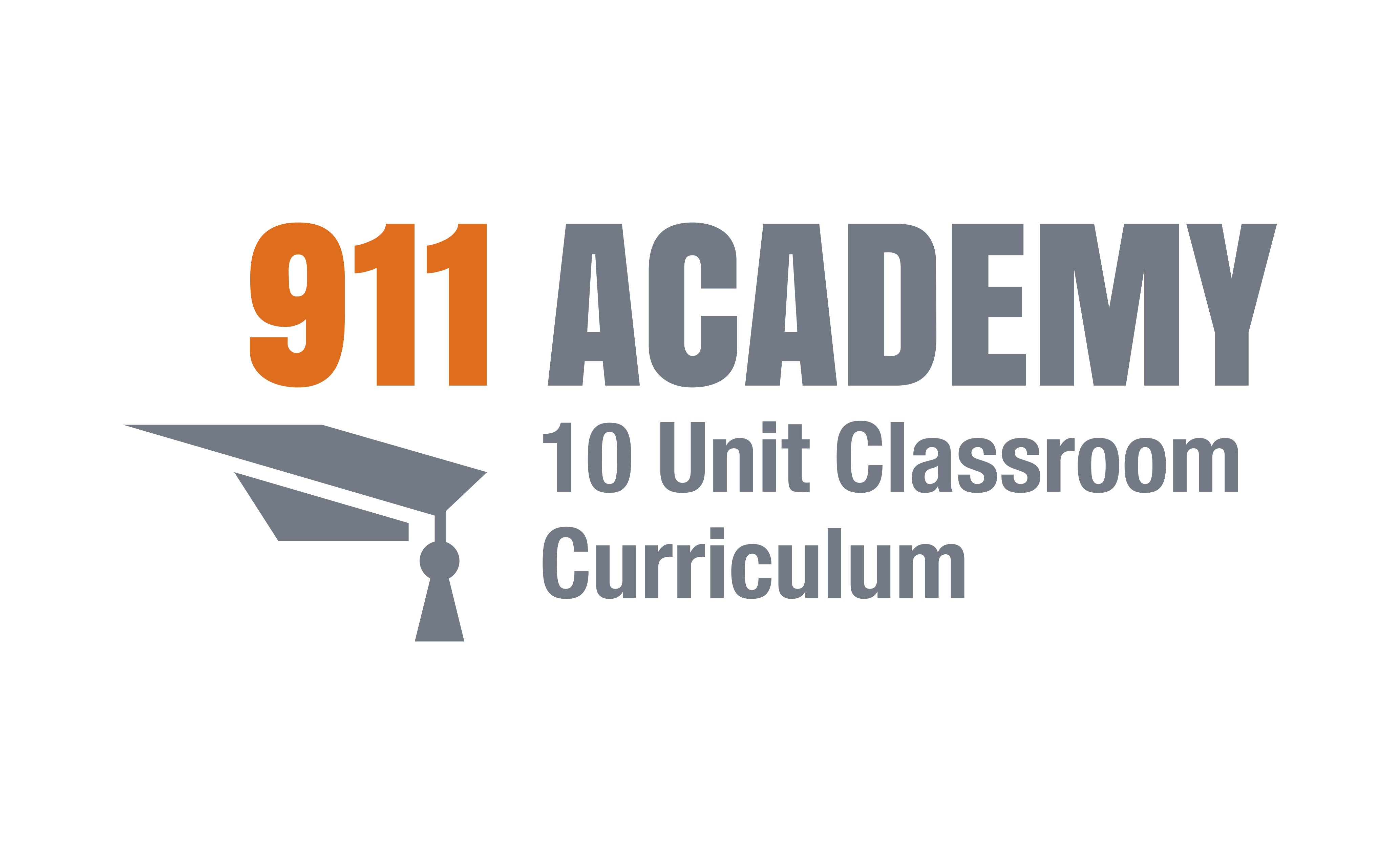 Agency trainer at a multi jurisdictional Comm Center near Seattle. Started and taught the first 9-1-1 vocational training course in the US. Wrote and published the 911 Emergency Communications Manual and many other publications for 9-1-1. Consultant, workshop leader and keynote speaker for 9-1-1.
Course Curriculum
Unit 1 - Wild Calling 9-1-1 - About This Profession
Available in days
days after you enroll
Unit 2 - Emergency Call Taking
Available in days
days after you enroll
Time To Begin Using Simulation!
Available in days
days after you enroll
Frequently Asked Questions
When does the course start and finish?
the teacher or instructor determines the timeline for the course.
How long does our course have access to the online course?
Subscriptions run for one year. The first year is at no cost. Every year after has a subscription fee of $485 and will include any updates or new material at the time of renewal.. You will be notified of your subscription status and a link to renew.
How do teachers get the code to start the class for a year?
Order online. 911CareerTraining.com (for former owners only) We require NEW simulation owners to participate in an online screen share training with Join.Me.
How is the course graded?
Teachers will determine their grading criteria. We provide a Teacher Walkthrough video on how to follow student's progress in the course. Quizzes for each unit have a percentage score leading to the final NECC online exam. NECC requires a 70% passing for students as well as a passing score on the 3 9-1-1 calls in the skills lab, proctored by the teacher. Students also have videos to walkthrough for how to navigate the course, lab and NECC
How many hours is this course?
This course is intended to be a 180 hour course. Any course to be eligible for NECC certification must cover all ten units of study. If a course is less hours, schools can adjust assignments. The course work can be extended to fit vocational college 500 hour certificate courses with the expanded Teacher Guide and activities such as tours, speakers, internship and units of study such as map reading and customer service. So the hours of the course are flexible and we work with you to design the course needed.
What is the recommended length of a course for a comprehensive career training for 9-1-1?
We look forward to the time when the 9-1-1 career course will be understood to be awarded the same amount of hours of learning and lab skills training as other public safety team; police, fire and EMS. The original course taught over 20 years ago was a vocational college course of 500 hours. Added learning activities such as; map reading, customer service, police, fire, EMS tours, guest lectures and internships can provide a more comprehensive career education. We will work with you. 9-1-1 Is having a hiring crisis and your community will benefit from providing a pool of highly trained and skilled candidates to fill vacancies. In addition, those with an interest in a public safety career can be the calm voice that leads those in need through their darkest hour.